A Handful of Midweek Activities for Anyone Looking for Fun Things to Do in Kalamazoo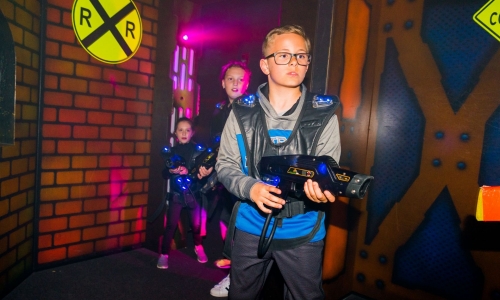 Have you been searching for fun things to do in Kalamazoo during the week? Need a few exciting, engaging ways to break up the workweek? Got a couple of friends heading into town and need a way to keep a group of people with diverse interests entertained? If so, then this is the blog post you've been looking for! Offering a broad range of activities, Airway Fun Center is Kalamazoo's favorite weekday destination for fun, friendship, and great food. In today's post, we're going to look at a handful of activities that can turn a humdrum workweek into a memorable event.
Arcade
With the largest arcade in the area, Airway Fun Center doesn't just offer great games, we offer unique prizes, as well, at our redemption center!
Bumper cars
An absolute classic, bumper cars are a great way to let off some steam after a stressful day at work.
Laser tag
In the mood for a little competition? Laser tag is one of the most fun things to do in Kalamazoo, whether you're a newcomer or an old pro!
Taproom
Rather just kick back, relax, and spend time chatting with friends and coworkers? Our Taproom offers a wide range of local microbrews and the best homemade food in the area.
Escapology
Want to build a little camaraderie? Escapology is a great way to test your wits, lean on your friends, and solve challenging puzzles where the fate of the world is at stake!
At Airway Fun Center, we've earned a reputation as the area's best place to go when you're looking for fun things to do in Kalamazoo. Whether you're itching for excitement or you want a low key way to wind down, we're confident that you'll find something that'll pique your interest!