Birthday Parties: Fun Things to Do In Kalamazoo and a Great Way to Give Back to the Community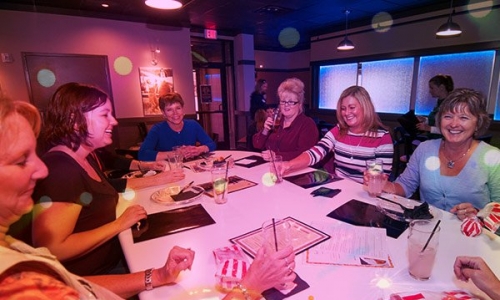 Planning and organizing a kid's birthday party can be very time consuming and stressful. What do the kids like these days?! Fortunately, at Airway Fun Center, we have six different party options, so you're sure to find the perfect package for the kids in your life. Beyond throwing an awesome birthday party and having fun in Kalamazoo, you are a part of giving back to the community with The Incredible Birthday Party Project.
The Incredible Birthday Party Project was inspired by our desire to make a difference in the lives of children in our community whose family may not have the means to throw them an awesome birthday party. When we first started donating birthday party packages, we knew we needed to come up with a plan to be able to do more and involve our guests, as well. The opportunity to create memories for these kids and seeing the joy on their faces was amazing. So we decided that for every ten birthday parties that are booked at Airway Fun Center, we will donate a birthday party back to the community through our partnership with community charities. The local charities, such as Big Brothers Big Sisters, help us identify and provide the birthday parties to kids in need.
At Airway Fun Center in Kalamazoo, we believe community involvement is extremely important – especially when it involves enriching the lives of our children. We LOVE being the go-to place for fun things to do in Kalamazoo and want to help make sure everyone has the opportunity to have a lot of fun and eat a lot of great food at our one-of-a-kind fun center. Please stop in, call, or email us today to reserve your party today!