Don't Let the Ice Put a Freeze on Your Social Life! Find Things to Do in Kalamazoo at Airway Fun Center!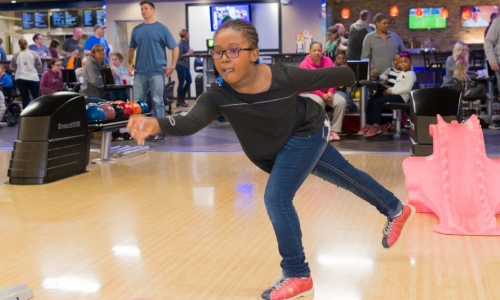 In case you missed it, snow started flying and ice started forming last week, which left the population of our great town looking for new, exciting things to do in Kalamazoo. Aiming to stay warm and – of course – entertained, the search is on for fun indoor activities that'll keep you, your family, and your friends engaged for the whole night. Whether you've got young ones who are interested in our arcade or a cadre of coworkers that need to take a load off, you can be confident that everyone will have a great time at Airway Fun Center. Today, we're going to cover a few – by no means all! – of the activities that we offer.
Paint a picture
Who doesn't love wine and creativity? Painting with a Twist is a fantastic way to spend an evening. With fine wines and a blank canvas, you'll leave with a personal masterpiece and memories of a night well spent.
Enjoy a meal
Looking for something a little more laid back? Does your group prefer to pull up a chair, order a few appetizers, and talk the night away? The Taproom at Airway Fun Center offers amazing, hand-crafted food and a relaxing, lounge-like atmosphere.
Make your escape
Or, maybe you want to embark on a thrilling adventure! When it comes to exciting things to do in Kalamazoo, escape rooms are all the rage. From low difficulty to high-octane, our range of escape rooms is unmatched in the area!
At Airway Fun Center, our goal is to provide options to the people of Kalamazoo. With a massive selection of activities all available under one roof, we're the go-to place for winter fun! If you're worried about going a little stir crazy this winter, we encourage you to browse our site, take a look at what we have to offer, and start planning your next visit!