Eight Mid-Week Adventures for When You're Looking for Fun Things to Do in Kalamazoo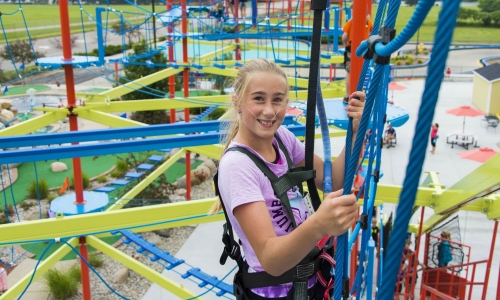 Struggling with the weekday blues? Looking for something to add a little spice – a little enjoyment – to an otherwise dull week? Well, this post is for you! With tons of fun activities, handcrafted food and opportunities to socialize, Airway Fun Center is Kalamazoo's premier cure for boring weeks! In this post, we're going to take a quick – and we mean quick – look at eight fun things to do in Kalamazoo, even if it's the middle of the week.
1. Bowling
Did you know that you can join a bowling league to give yourself something to do every week? Now you know!
2. Escapology
Thrills, chills and endless suspense! Try your hand at escaping one of our four challenging escape rooms!
3. Bumper Cars
No matter your age, you can always bump in to a few friends at Airway Fun Center.
4. Time Freak
Among the most unique things to do in Kalamazoo, Time Freak tests your wits, speed and brains in a puzzling control room.
5. Laser Maze
Fancy a Hollywood experience? Throw yourself into a high-stakes heist with the daunting, mystifying laser maze!
6. Laser Tag
More lasers! Chase friends, challenge foes and arise victorious in Airway Fun Center's laser tag arena!
7. Arcade
Have fun and secure some prizes in Airway's unrivaled arcade, featuring countless games and activities.
8. Taproom
Looking for something a little more low key? Have a seat, grab a drink and meet up with friends in our laid back Taproom.
At Airway Fun Center, we're the area's go-to destination for things to do. Kalamazoo residents, over the years, have come to depend on us to deliver a dose of excitement and a jolt of fun. If you've been struggling through a tough work week, we encourage you to drop by, find a few friends and take a load off!