Five Fun Things to Do in Kalamazoo This Weekend at Airway Fun Center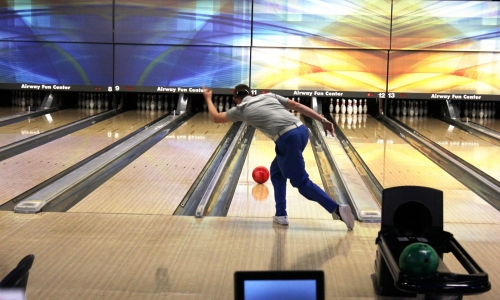 When the weekend finally arrives, we're often faced with a familiar question: what should we do? Looking to break up the scheduled, rigid structure of work, we often look for exciting and fun things to do. In Kalamazoo, however, there's an easy answer to the question: stop by Airway Fun Center! In this post, we're going to look at five entertaining things to do in Kalamazoo that are sure to add a little excitement to your weekend.
1. Visit the arcade
The arcade at Airway Fun Center is the largest in Kalamazoo. Packed with games and activities, there's sure to be a fun diversion for every member of your family.
2. Grab dinner with the family
With a menu chock full of delicious, hand-crafted meals, Airway Fun Center is one of the hottest spots in Kalamazoo when it comes to dining out. From Hawaiian pizzas to gourmet burgers, we've got your dinner plans covered.
3. Challenge a friend to laser tag
Looking to add a dynamic twist to your evening? Challenge a friend to a thrilling game of laser tag! With an environment rife with twists, turns, light and sound, it's definitely one of the most fun things to do in Kalamazoo!
4. Try a microbrew at the Taproom
Offering an ever-rotating selection of Michigan microbrews, the Taproom is Kalamazoo's go-to spot for fun, friendship and amazing drinks.
5. Go bowling!
Naturally, Airway Fun Center is the place to go for bowling. With thirty-nine newly-renovated lanes, our bowling alley can be enjoyed by guests of all ages. And, if you're the organized type, we even have a selection of bowling leagues that you can join to satisfy your competitive spirit!
Since 1959, Airway Fun Center has aimed to be Kalamazoo's destination of choice for fun things to do. Constantly expanding, our attractions are sure to offer something for everyone: children, teens and adults. If you've been looking to spend a fun night out with family, friends or co-workers, be sure to stop by Airway Fun Center this weekend!