Fun Things to Do for a Great Holiday Party in Kalamazoo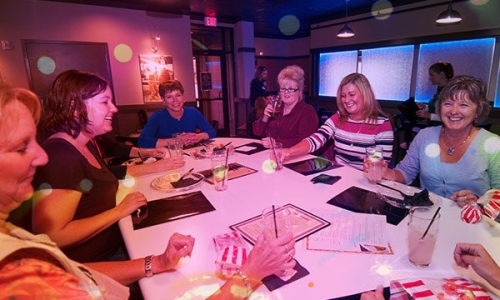 With Halloween and Thanksgiving out of the way, Christmas and New Year's are just around the corner. If you are looking for a venue where you can hold a holiday party that all your guests will enjoy, then Airway Fun Center is the place for you. We have a great selection of activities for kids of all ages, and we can even provide you with pizza, burgers, nachos, and all the drinks you need to wash them down. Let's take a look at the options available to you for a holiday party you and your guests will never forget.
America's Favorite Participation Sport
Airway Fun Center has several bowling lanes that would be the perfect spot for your party. We have traditional lanes or more colorful and exciting spark lanes where you and your guests can compete in a fun atmosphere. We have bumpers and ramps, so the kids can participate without getting discouraged by gutter balls. You can also reserve our VIP suite to have a little more privacy for your event. Spots are filling up fast, so use this link to Reserve Your Bowling Lanes. If you have any questions about party packages or other activities, please contact us.
Futuristic Fun with Our Laser Maze or Laser Tag Arena
If you are planning a party for kids or teens, then our Laser Maze or Laser Tag activities are a great option! In the Laser Maze, you are tasked with the challenge of making it to the end of the laser room without braking any of the beams. With our Laser Tag arena, up to 16 competitors can participate in either team or individual games modes that will provide your guests with a thrilling experience.
Enjoy Our Arcade
The arcade at Airway Fun Center offers the thrills of the old school video game and pinball arcades without you having to lug around a pocket full of quarters. By getting a Fun Card and loading money onto it, you can access any of the pinball machines, video games, or carnival style games like Ski-Ball until the funds on your card are used up. Your guests can test their skills in these games and even win great prizes with a little bit of skill and luck. When your card runs out and you want to continue playing, simply go to our customer service desk and load more money onto it.
This is only the tip of the iceberg of the fun you can have at Airway Fun Center. We are ready to help you host the best holiday party ever! Contact us and let us know how we can help you get everything set up.