Get Ready for Spring! Plan Fun Things to Do in Kalamazoo with Friends and Family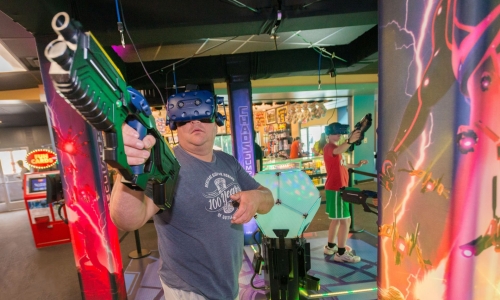 With spring on the way, it's time to start planning fun things to do in Kalamazoo! It may not look like it, but the first day of spring is only a few weeks away. Sure, sure, we've been fooled before… we've seen the snow melt and the temperature rise. We've watched the roads clear and the ice melt from the windows. But, this winter, the cold has been relentless and every time we get our hopes up, it swoops back in and reboots our expectations. This time, though, we're crossing our fingers and hoping that the warmer weather is going to stick. Why? Because we're ready to get out of the house, hit the road, and hang with friends!
For half a century, Airway Fun Center has been the go-to source for fun things to do in Kalamazoo. We've got escape rooms, laser tag, mini golf, go-karts, an arcade, and – of course – bowling. No matter your age, occupation, or preferences, you can be confident that we offer an exciting activity that will pique your interest. From the harrowing, mind-blowing puzzles included in the Mansion Murder escape room to the laid-back, relaxing atmosphere of our Taproom, we've got all the bases covered. And, best of all, we've got all of them covered under one roof! We can accommodate a family of picky eaters, fans of video games, sports enthusiasts, gourmands, artists, and fitness gurus… all in one place!
At Airway Fun Center, our goal is to provide residents of Kalamazoo, Portage, and surrounding areas with fun, exciting, and affordable things to do. With the area's largest selection of games and activities, you can be certain that your friends, family, and coworkers will enjoy their visit. So, if you're already planning your spring getaway, be sure to include a visit to Airway Fun Center!