Long Holiday Break Ahead? Find Things to Do with Kids in Kalamazoo!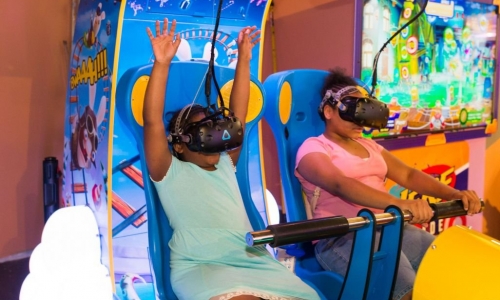 When school lets out and your little ones are looking for something a bit more exciting than video games, you're likely in the market for fun things to do with kids in Kalamazoo. Whether your kids like to be active, competitive, or laid back, you can rest easy knowing that Airway Fun Center has you covered. From the excitement of laser tag to the chillness of our massive arcade, we have a huge range of games, activities, and entertainment on offer. Best of all, we're a one-stop destination for your entire evening! We've got a whole night's worth of food and fun under one roof!
Summer break
During summer and warmer spring months, we have a ton of thrilling outdoor activities. From our ropes course to our go-karts, your kids are certain to find something they'll enjoy. A proven way to get your kids out of the house and enjoying the outdoors, our ropes course is the only one of its kind in Kalamazoo. Topped off with a 100-foot zip line, you can be sure that your family is in for a night of excitement!
Winter break
Since it's still – unfortunately – winter, you're probably looking for indoor things to do with kids in Kalamazoo. Well, we've got that covered, too! If you're looking for something active and physical, our climbing wall is a great option. Want something a little more low key? You can't go wrong with bowling! Best of all, you can top the evening off with dinner at our Taproom, where every meal is handcrafted and made with delicious, fresh ingredients.
At Airway Fun Center, we strive to provide Kalamazoo's best options for kids' entertainment. If your little ones have a break coming up, start planning your visit today!