Looking to Get the Kids Out of the House? Airway Fun Center Has Tons of Things to Do in Kalamazoo!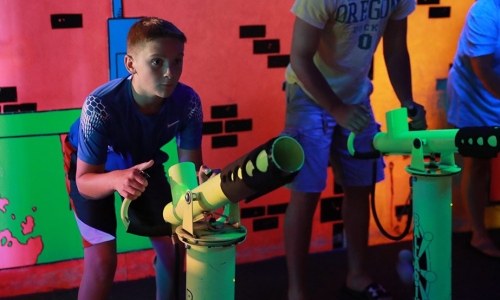 When school lets out, many children are content to sit in the living room, playing video games or whiling away hours on the computer. And, while a little time in front of a screen isn't such a bad thing, it's important to get out of the house, create new experiences, and explore new, fun things to do in Kalamazoo. Thankfully, you're not too far away from the area's leading provider of activities, games, and family fun! In today's post, we're going to take a look at a few ways you can get the family out of the house – together – and create some exciting, memorable moments.
Escape rooms
If you find it hard to pry you kids away from their video games, escape rooms are for you! Offering the thrills of an action game combined with the real-world elements of a scavenger hunt, our escape rooms are a great way to get active and imaginative!
Go-karts
If your kids love racing games, why not give'em a taste of the real thing? Go-karts at Airway Fun Center are a thrilling way to feel the wind in your hair and experience the speed of a real race.
Mini golf
If you're more of a lighthearted sports fan, the miniature golf course at Airway Fun Center is one of the most challenging – and fun – things to do in Kalamazoo. With eighteen holes of increasing difficulty, you can get out of the house and engage in a little good-natured competition.
At Airway Fun Center, we're proud to be the best place in Kalamazoo for families. With an unparalleled number of activities and games – in addition to the area's best homemade foods – we're confident that you won't find a better place to spend your evening!