Rain Got You Stuck Inside? Come to Airway Fun Center and Find Fun Things to Do in Kalamazoo!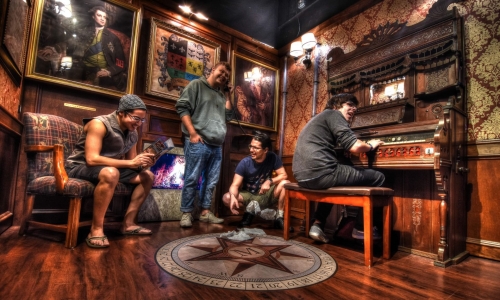 Are you looking for fun things to do in Kalamazoo? Tired of being stuck at home with nothing to do? Bored watching the kids play video games while it rains cats and dogs? If so, Airway Fun Center offers a huge range of exciting indoor activities that are sure to make your day – or night – more interesting. We're the area's go-to solution when Michigan's weather is too hot, too cold, or too wet to enjoy the great outdoors. In today's post, we're going to take a closer look at a few of the indoor activities that we offer.
Bowling
We'll start with the obvious: bowling! Bowling is where Airway Fun Center started and, more importantly, where it has committed many of its resources. With nearly 40 newly renovated lanes, we are the area's leading choice when it comes to bowling.
Laser tag
When it comes to fun things to do in Kalamazoo, laser tag is always a hit. Hugely popular with the video gaming crowd, it's also a great family activity that encourages lighthearted competition, collaboration, strategy, and teamwork.
Escapology
If you're looking for a more cerebral activity, Airway Fun Center's escape rooms are for you. With seven different options, we've got the largest – and most exciting – rooms in Kalamazoo. Whether you want to challenge the outlaws of Arizona Shootout or immerse yourself in the mysteries of Mansion Murder, you can be confident that our rooms will challenge – and thrill – you.
At Airway Fun Center, our goal is to provide Kalamazoo residents with an unparalleled number of entertainment options. With both indoor and outdoor activities available, we're a great way to spend a day. If you've been searching for new, exciting things to do in Kalamazoo, be sure to visit us soon!