Ring in the New Year and Find Things to Do in Kalamazoo at Airway Fun Center!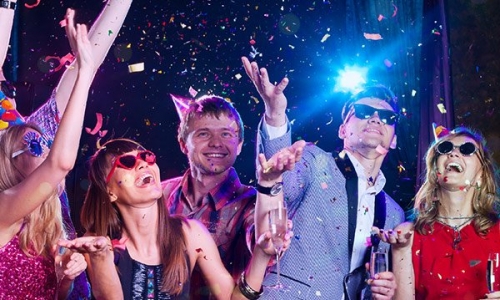 Are you tired of spending New Year's at home, watching the ball drop in New York while you wile away a few hours browsing Facebook? Are you looking for fun things to do in Kalamazoo on New Year's Eve? If so, you're in the right place! Airway Fun Center has a wide range of activities and games to make your New Year's celebration a night to remember! Whether you're looking to kick back with friends, grab a drink and watch the countdown or you're more interested in chasing your family through our indoor laser tag arena, we're confident that you'll find what you're looking for at Airway. In today's post, we're going to look at a few of the activities that we have on offer…
Relax in the Taproom
If you want a low-key New Year's, our Taproom is the place to be. With its luxurious, lounge-like atmosphere, it is the perfect place to kick back, relax and enjoy the company of friends. Even better, we have a wide assortment of locally-brewed beers available to complement our amazing, homemade foods!
Visit our arcade
Everybody loves arcade games. Whether you're 4, 40 or 400, we're confident that our games will engage and excite you! What's more, you can earn tickets to our redemption room where we've assembled a vast collection of amazing prizes!
At Airway Fun Center, we pride ourselves on providing a wide range of things to do in Kalamazoo. Whether you're a thrill seeker or a chill seeker, we're confident that we offer everything that you need to experience a fun, one-of-a-kind New Year's. If you've been searching for a place that will keep you, your friends and your family entertained for hours, stop by today and let us show you what we've got to offer!