Running a Successful Fundraiser by Offering Fun Things to Do in Kalamazoo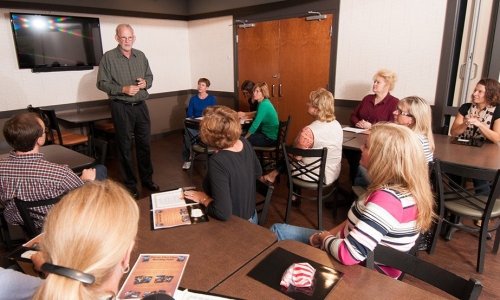 When organizing a fundraiser, fun is an essential ingredient. Exciting, entertaining fundraisers have a much better chance of capturing the public's attention, generating interest and rallying guests to your cause. Whether you plan on running an active event or a low-key presentation, Airway Fun Center is the best fundraising venue in Kalamazoo. Bowling, go-karts, top-quality food, meeting spaces and more… all of the activities and accommodations at Airway Fun Center ensure that your fundraiser will be memorable, exciting and – most importantly – profitable. In this post, we're going to look at a few of the ways that Airway Fun Center can help you run a successful fundraiser.
Tech-ready meeting spaces
If your fundraiser includes a presentation, there's no better space in Kalamazoo than the meeting spaces at Airway Fun Center. Fully-equipped with projection or LED displays, Wi-Fi and a state-of-the-art sound system, they are built to leave a lasting impression on groups of 10 to 500.
Activities to thrill your guests
If you're looking for fun things to do in Kalamazoo, look no further! Featuring a massive list of activities, including our new escape rooms, we pride ourselves on offering an unparalleled selection of games and activities that are guaranteed to keep your guests entertained.
Affordable group pricing
With inclusive group pricing, you can more accurately determine the cost of your upcoming fundraiser. Soda, food, VIP bowling suites, traditional lanes and more… everything is taken care of – and, more importantly, priced out beforehand – so that all you have to worry about is the enjoyment of your guests.
At Airway Fun Center, we've offered Kalamazoo's largest selection of things to do since 1958. Constantly expanded and focused on creating memorable, positive experiences, we pride ourselves on offering something for everyone. If you're planning a fundraiser – or another group event – contact us today to discuss how we can help you make it a success!