Take a Local Vacation This Weekend and Discover Loads of Fun Things to Do in Kalamazoo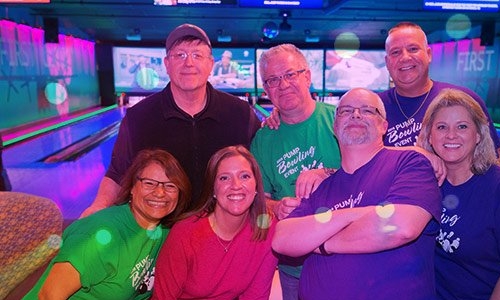 With fall in full swing and winter not far away, it's tempting to stay home, curl up, and veg out. Especially after a long work week, we're often hard pressed to put a lot of effort into finding fun things to do on the weekend. Well, we're here to tell you: the team at Airway Fun Center has you covered! With an unmatched selection of fun things to do in Kalamazoo, our center is the area's premier destination for fun, family and friends. Whether you're an active person looking for a physically challenging activity or a more nuanced thinker that is searching for a way to exercise your brain, we're confident that you'll find something at Airway to pique your interest. In this post, we're going to give you three ideas for an affordable, local vacation that'll get you out of the house and into the wild!
1. Bowling
What more can we say about bowling? It's America's most popular activity and, more importantly, it's a great – and competitive – way to bond with family and friends.
2. Ropes Course
With a dramatic 100 foot zip line, our ropes course is a singular, one-of-a-kind activity. Featuring multiple levels to explore during your thirty minute climb time, you're guaranteed to have a blast charting, climbing and traversing its labyrinthine design.
3. Escape Rooms
The newest addition to Airway Fun Center, our escape rooms are among the most fun things to do in Kalamazoo this weekend. With three adventures to choose from, they are an amazing way to test your wits and try your hand at something new.
At Airway Fun Center, we aim to provide you – and your family and friends – with an unparalleled range of unique, exciting things to do. If you've been looking for a way to challenge yourself, a way to get out of the house and test your abilities, be sure to stop in this weekend!