The Perfect Place for Birthday Parties in Kalamazoo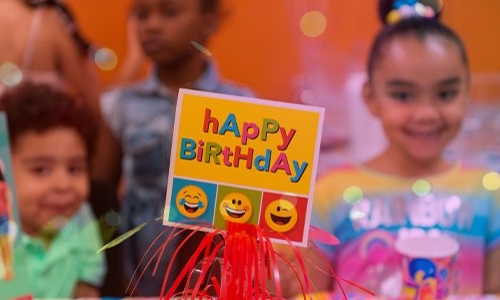 If your child has a birthday party in Kalamazoo coming up and you are having trouble deciding where to go and what to do, Airway Fun Center is the perfect place for you. With a wide array of fun activities and delicious food that kids will love, we can accommodate your party and make sure that everyone leaves with a huge smile on their faces. Let's take a look at some of the fun activities we have available to create a birthday party you will never forget.
Mini Golf
Mini Golf is a great game that provides fun for all ages. Enjoy the weather while competing with your friends in a fun and challenging round of Mini Golf.
Go-Karts
Add some speed and excitement to your birthday party with a trip around our Go-Kart track! We have double karts available to allow younger kids to enjoy in the fun, or single karts for adults or drivers over the age of 16.
Ropes Course
Have an adventure with your friends and enjoy climbing our ropes course! Kids will be properly harnessed, so this is a great way for them to have fun while also building their confidence, especially when they get the thrill of zooming down our 100-foot zip line!
Climbing Wall
Once you have finished our ropes course, give one of our climbing walls a try. With multiple options available, you can get the rush of climbing in a controlled environment with special harnesses to protect each climber.
We Will Not Let Bad Weather Ruin Your Party
The cake is made, the presents are wrapped, you are all set to head to the park and set up the party, then all of a sudden, you hear thunder in the distance. Is there anything worse than planning your birthday party in Kalamazoo and having the plans ruined by some infamous Michigan weather? Fortunately, Airway Fun Center has options available to allow you to have a great birthday party indoors where you can stay dry. You and your friends can bowl a few games in our Bowling Alley, test your skills on any number of exciting video games in our arcade, do battle in our laser tag arena, or even test your problem-solving skills in one of our escape rooms, including Scooby Doo and the Spooky Castle Adventure, featuring Scooby, Shaggy, and the whole gang. Take Mother Nature out of the equation and schedule a great birthday party for your child today.