Airway Fun Center Offers the Best Selection of Escape Rooms in Kalamazoo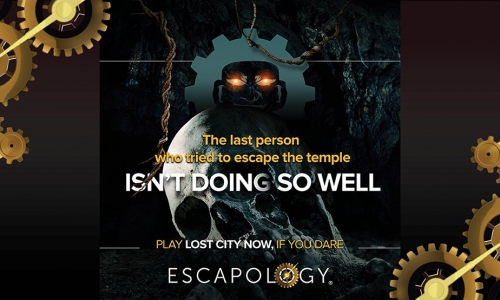 If you've been searching high and low for the best selection of escape rooms in Kalamazoo, you're in the right place! Airway Fun Center has created a massive assortment of thrilling, challenging rooms that are sure to get your blood – and adrenaline! – pumping. Whether you're looking for an activity that the whole family can enjoy, a way to build camaraderie among coworkers, or an exciting way to spend an evening with friends, you can be certain that our rooms will deliver. Designed for all ages, our rooms allow you to experience the thrill of being trapped, with only your wits to save you!
No matter your preferences, Airway Fun Center has you covered. Whether you prefer the high-tech themes of Th3 C0d3, the historical drama of Mansion Murder, or the mysteries beneath the waves in Under Pressure, you're sure to find a room that appeals to everyone in your group. In addition to themes, we offer a range of difficulty levels… from the entry level Antidote to the hard-mode Budapest Express.
After you've visited the best escape rooms in Kalamazoo, be sure to stick around! Airway Fun Center also offers the best selection of food, fun, and games in the area. With fresh, handcrafted meals on offer – in addition to beer, wine, and mixed drinks – you can get a little relaxation in after your adventure. And, as the evening rolls in, you'll be able to enjoy bowling, laser tag, or the area's largest arcade.
At Airway Fun Center, we strive to provide the area's largest selection of fun, exciting activities. If you've been searching for a great way to spend your weekend, we encourage you to browse our offerings and plan your next visit!