Enjoy a Team-Building Challenge with Escape Rooms in Kalamazoo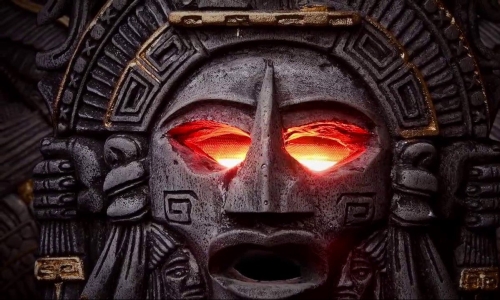 If you are looking for unique, fun things to do in Kalamazoo, you should come to Airway Fun Center and try your luck with one of our challenging escape rooms. Perfect for employee team-building, family fun, or a fun evening out with friends, our escape rooms will test your puzzle solving skills as you work with your team to solve one of our fun mysteries and escape the room. We have a number of rooms ranging in difficulty from easier rooms for newbies to expert rooms for those looking for a harder challenge. In today's post, we will look at the escape rooms we have available at Airway Fun Center.
Have Fun with Scooby and the Rest of the Gang
Based on the classic Saturday morning cartoon show, Scooby Doo and the Spooky Castle Adventure features a story in which you explore the Spooky Castle, looking for clues into the disappearance of Baroness Maria Richman. This escape room is great for adults and children alike.
Save the World from a Deadly Virus
A foreign power has come into possession of a dangerous, deadly virus. You must work with your team to put together clues and come up with an Antidote that will prevent a global catastrophe. Our Antidote room is of entry-level difficulty and perfect for people new to escape rooms.
Solve a Mystery Set in the Old West
The year is 1881, and you are in the O.K. Corral Saloon with Wyatt Earp and other marshals when a gang of outlaws run into town. You must use your wits and teamwork to find the clues and stop two of the outlaws from escaping to Mexico after a gunfight. Step back in time and make sure these outlaws are brought to justice in our Arizona Shootout room.
Work Together to Lift an Evil Curse
For more than a hundred years, members of the Crickley Church congregation have been dying under mysterious circumstances after a horrific Halloween service in the late 1800s. You and your team will gather evidence to find the evil minister responsible for these deaths and lift the curse in our challenging 7 Deadly Sins room.
Find an Ancient Treasure Locked Away For More Than a Century
The great explorer, Archibald Tucker, was unexpectedly locked into an ancient temple in the Lost City back in the 1930s. Using his journal and other clues, you and your team must track your way to the treasure in our Lost City room.
Prove Your Innocence in the Mansion Murder
As the only remaining heir to the Kildermorie Estate and Montgomerie family fortune, you and your team will work to solve the murder of Hugh Montgomerie, clearing your name in the process. Our Mansion Murder room is a challenging room designed for experienced escape room guests, aged sixteen and up.
Escape a Sinking Submarine
You are onboard a sinking WWII submarine in 1944. You and your team must work quickly to repair the submarine and get to the surface before your oxygen supply runs out. The Under Pressure room is a higher challenge for experienced escape room players.
All of our Escape Rooms are subject to availability, so please call ahead and make sure to reserve the room you wish to attempt. Contact us for more information about the best escape rooms in Kalamazoo.