Long Holiday Weekend Ahead? Come Get Locked Up, Live at Airway Fun Center!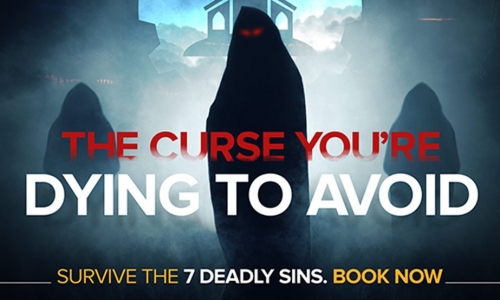 With the long weekend ahead, why not experience the excitement of being locked up, live, all the cards stacked against you, and everything on the line at Airway Fun Center? Now offering the best selection of escape games in Kalamazoo, Airway Fun Center is the go-to place for thrilling, engaging family fun! From the crushing difficulty of our submarine adventure, "Under Pressure" to the laid back – but still challenging – medical crisis in "Antidote," we're certain that you'll find a game that will whisk your family away to a world of high adventure! In today's post, we're going to take a closer look at some of the escape rooms available at Airway Fun Center.
Th3 C0d3
Got a techie in the family? A friend who is always on the cutting edge? Someone who is always familiar with the latest gadgets and apps? If so, Th3 C0d3 is for you! On the trail of a notorious hacker, your team is sealed inside his lair, forced to complete a series of challenges that will allow you to crack his kill code, disable his security programs, and escape!
Budapest Express
Looking to immerse yourself in history? In Budapest Express, you play as a famous French detective traveling aboard a trans-European train to attend a global conference on forensics. While en route, a murder occurs! Stalked from car to car, you're forced to use your wits and intellect to avoid the killer, identify them, and bring them to justice!
At Airway Fun Center, we're excited to offer the best selection of escape games in the area. We know that, sometimes, you want to experience the thrills of being locked up, live, and forced to use your brains to escape tricky situations. If you've been searching for a challenging, unique way to spend the long holiday weekend, look no further! Contact Airway Lanes for more information about our awesome escape rooms.