Looking for Fun Things to Do in Kalamazoo? Airway Fun Center has You Covered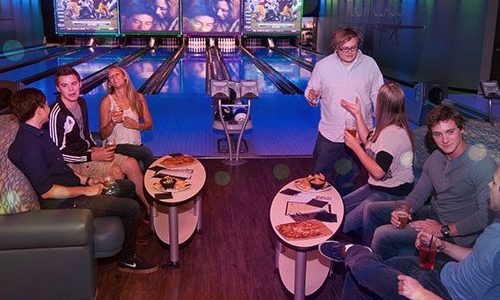 With school back in session, families are always looking for things to do in Kalamazoo on the weekend. Unlike the summertime, you are somewhat handcuffed by the weather; you don't want to plan something outdoors only to see those grey clouds open up and change everything. Airway Fun Center offers great alternatives that can be done from the comfort of our facility, safe from the elements. Take a look at the great activities you can join us for, no matter what the weather is.
Play Fun Games in Our Arcade
Our arcade features a number of fun games and activities that are fun for the family. From traditional video games to tests of skill like Ski-Ball or shooting hoops. Some of the games even allow you to earn tickets that can be redeemed for toys and prizes!
Test Your Skills in an Escape Room
Work together with your friends and show your problem-solving skills in one of our escape rooms. We have several rooms available, including one in which you will work with Scooby Doo and the Mystery Incorporated gang. Reservations are required for escape rooms, so contact us and let us know which challenge you are interested in.
Bowl a Few Games
With thirty-nine lanes that have been recently renovated, Airway Fun Center is the perfect place for you and your friends to compete in some games of bowling. Our bowling alleys are set up so that players of all ages can enjoy them. We even organize bowling leagues for those who are more competitive, so stop by and join in the fun.
Accept the Challenge of Laser Maze or Laser Tag
Whether you are looking to challenge friends to a competitive round of laser tag or want the challenge of getting through a laser maze, Airway Fun Center is the place for you. These are unique activities that you won't find anywhere else in the area, so give us a call and let us know which activity your group wants to participate in.
Don't Leave Hungry
During your time here, you are sure to work up and appetite and thirst. Fortunately, we have you covered there, too! With a great selection of burgers, pizza, and other classics, our Taproom has a great selection of dishes that will keep the whole family fed and happy. We even have cocktails and microbrews available for the adults, so stop by and enjoy a meal today.