Looking to Break the Monotony of the Workweek? Visit the Best Escape Rooms in Kalamazoo!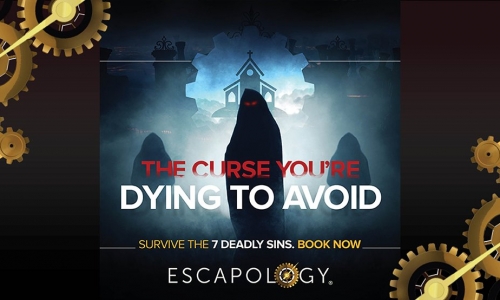 If you've been looking to break yourself out of a weekday lull, Airway Fun Center offers the most exciting escape rooms in Kalamazoo! Have you found yourself sitting on the couch during the week watching reruns of old reality shows? Is finding a new brand of frozen pizza the peak of your post-work excitement? Are you searching for a way to bust out of the workweek humdrum and do something exciting? If you answered "yes" to any of these questions, fear not: Airway Fun Center has got you covered! Offering a wide range of escape rooms, we're definitively answering the age-old question, "What do you want to do after work?"
As a growing industry, escape rooms have taken the country by storm. Challenging players' wits, endurance, and intelligence, they are a great way to inject a little excitement into your week. A frenzy of puzzles and a high-stakes adventure await you in all of our games, from the intense difficulty of "Mansion Murder" to the historical thrills of the "Cuban Crisis." Whether you're a first-time visitor or a long-time aficionado, you can be confident that our rooms will challenge – and reward – your intellect!
At Airway Fun Center, our goal is to offer the absolute best escape rooms in Kalamazoo. From gritty medical dramas to high-tech escapades, you can count on us to deliver huge doses of action and excitement. Whether you're looking to break the slow rhythm of the workweek or you want to plane a thrilling weekend adventure for your friends, our escape rooms are the definitive answer to, "So, what's going on tonight?" If you've been looking for a great way to challenge your brain and test your skills, we encourage you to check out our escape games today!